Collaborator Companies
M.G.G. RECTIFICADOS, S.L.

At MGG Rectificados we are devoted to high-precision die stamping and machining of special parts in tungsten carbide (hard metal) and steel.

We combine conventional mechanics with the most modern technology to get the best finish and accuracy in our products.

Our main goal is to develop solutions for the specific problems of each of our customers in their respective sectors and ensure a good response, satisfying the highest expectations in their application.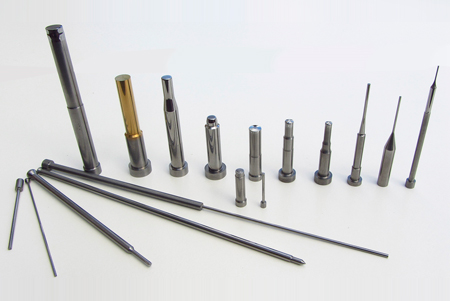 SIDENOR

Sidenor is a leading manufacturer of special long steels, besides being a major provider of bright/cold finished steels in the European market.

As a company specialized in drawn wire, Sidenor produces -in its Legutiano plant- wire for bearings, cold heading and special grades, according to our customers' specifications.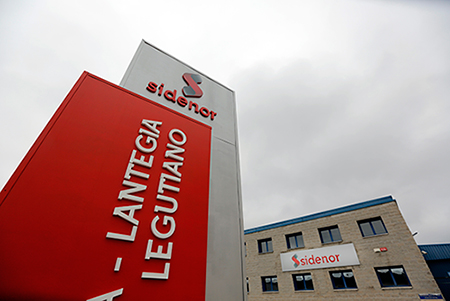 TREFILERIAS QUIJANO, S.A.

We are a company specialized in the production of technical wires mainly for automotion, appliances and integrated communication in the GSW group.

Our goal is to grow in a profitable and competitive way and to be recognized by our clients, by our products' and services'excellent quality and reliability.

All of this by keeping the leadership on the high steel iberian market and being, alongside GSW, relevants in the european tooling sector.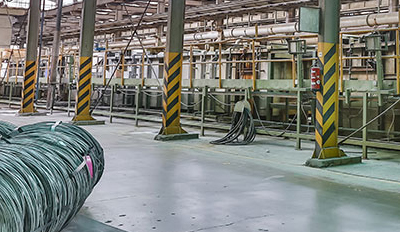 TREFILERIAS QUIJANO -
GLOBAL SPECIAL STEEL PRODUCTS, S.A.U.
Avda. José María Quijano S/N
39400 Los Corrales de Buelna, Cantabria, SPAIN
T: +34 942 837 400
F: +34 942 837 360
Email:
iquintano@tquijano.com
www.tquijano.com
Contact person: Sra. Inmaculada Quintano
INSTITUTO MIGUEL ALTUNA

M. ALTUNA es un centro público de FP ubicado en Bergara (Gipuzkoa), referente en forja en frío. Desde 2005 existe en MAI un departamento llamado MAIATZ dedicado exclusivamente a la estampación o forja en frío con dos lineas de actuación. a) formación en tecnologias de forja en frío tanto en formación inicial como en formación para empresas. Destacar el postgrado de estampación o forja en frío de 1000 horas de duración. b) Realización de proyectos de innovación aplicada y servicios tecnológicos dentro del programa Tkgune Fabrikazioa impulsado por el Gobierno Vasco

Además, M. Altuna imparte ciclos uperiores y medios en las especialidades de Fabricación mecánica, electricidad electronima, mecatrónica industrial y administración y finanzas junto con un amplio catálogo de formación para empresas y para el empleo.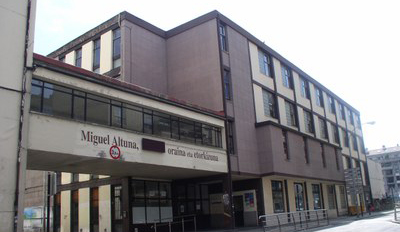 SEBIR, S.A.

SEBIR, S.A. was founded over 60 years ago and since 1970 our industrial facilities have been located in Castellbisbal (Barcelona) over an area of 25.000 m2, with buildings spanning over more than 11.000 m2.

WE SPECIALISE IN COLD HEADING
Right from the outset, we understood that the wire drawing process is vital for proper preparation of the raw materials needed by our customers and by hardware and cold heading sector. For this reason, our company SPECIALISES only in manufacturing steel wire for cold heading. Our specialisation has allowed us to grow in QUALITY and SERVICE by focusing on a single product.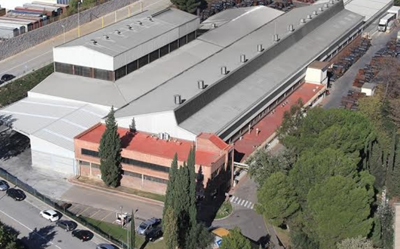 SEBIRSA
Polígono Industrial Agripina,
Carrer Comunicacions, 14
08755 Castellbisbal (Barcelona). SPAIN
T:+34 93 772 49 58
Email:
info@sebirsa.com
www.sebirsa.com
Person of contact: Mr. Fernando Moraga
INDUSTRY TOOLS BY FERROFORMA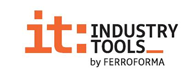 BILBAO EXHIBITION CENTRE is one of the most modern trade-show complexes in the world in terms of design and amenities.
It is constructed to a highly innovative design that enables it to offer the best possible attention to all users, and to provide a convenient, comfortable setting for all the different events in its calendar.
It is built with no barriers or obstacles, and an average ceiling height of 18 m. Its total exhibition area is 150,000 m2, distributed in six open-plan exhibition halls where stands can be erected and dismantled easily. Parking for 4,000 cars.